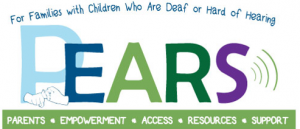 We provide individualized support, information, and resources to families raising children who are D/deaf, Hard of Hearing, or have hearing issues by connecting them with experienced Parent Guides who "get it." We work closely with D/deaf or Hard of Hearing volunteers to introduce interested families to the vibrant D/deaf culture and community.
Parents meeting parents where they are.
"This is a great resource. One of the scariest things for me when learning about my child's hearing loss was having no idea where to turn for information."
So, your child has been identified with hearing loss. Now what?
Consider scheduling further audiology and/or Ear, Nose, and Throat appointments.
Consider entering your 0-3 year old child into

Tennessee's Early Intervention System (TEIS)

.
Communicating with your baby is key! Verbal and nonverbal communication are powerful, so start early and have fun!
Connect with a Parent Guide who can help you navigate all of the above. Click here to connect!
Parent Guides

set us apart!
Parent Guides are parents of children who are D/deaf, Hard of Hearing, Deaf-Blind, or Deaf-Plus, and they bring lived experience, knowledge, and compassion to their role.
Parent Guides make your family's needs their primary focus.
D/deaf Guides are available, too! D/deaf Guides are adult volunteers who are D/deaf or hard of hearing. They can help your family to understand and adjust to the wonderful world of D/deaf culture and community.
Click here to request a Parent Guide!
We are here for you.
PEARS supports families whose children are ages 0-21 years old and we support all methods and modes of communication.