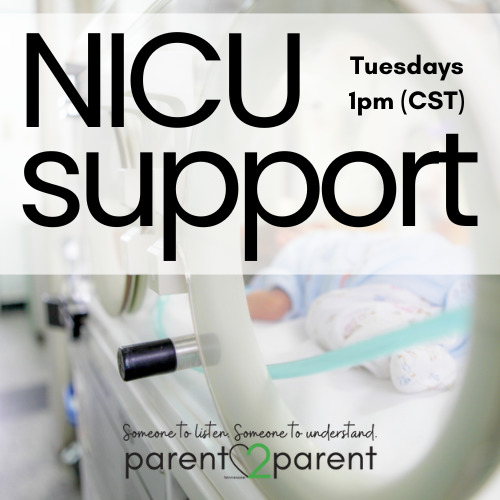 Join us on Zoom for an informational and emotional support group for families whose baby is currently, or was recently in the Neonatal Intensive Care Unit (NICU). Topics include things like infant care (breastfeeding/pumping, safe sleep, kangaroo care, etc.), infant development, healthy coping skills, hospital discharge planning, when to call the doctor, and others.
Meetings will take place Tuesdays at 1pm (CST) and last for one hour.
Guest speakers will lead for 20-35 minutes before offering participants the opportunity to ask questions and seek personalized informational support.